---
And I think it's gonna be a long long time
Till touch down brings me round again to find
I'm not the man they think I am at home
Oh no no no I'm a rocket man…
-Elton John / Bernie Taupin
Remembering…
Beyond the sequins, feathers and glorious outrageousness of it all.
Lyrics that somehow seem not only relatable; you make them your own when searching to overcome fears and comfort zones.
Discovering that perhaps there are other boys just like you. Sharing time together with honest comfort you never dreamed possible.
Images, thumbtacked on your bedroom wall, becoming symbols of pushing back on that dreaded 'Real Men Don't' list…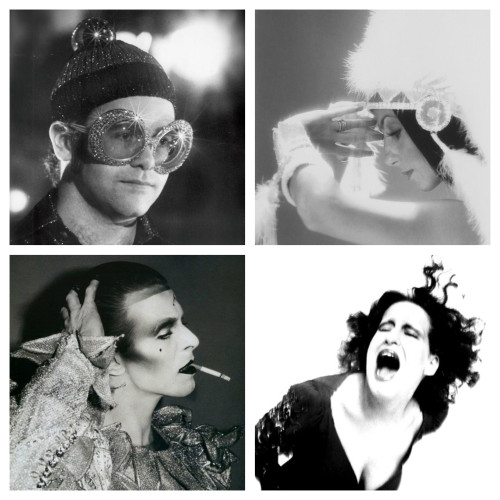 Years continuing to pass you realize 'True Glitter Never Fades."
Because when it feels authentic- you love it forever…
Read More