---
You're out of the woods
You're out of the dark
You're out of the night
Step into the sun
Step into the light
-Optimistic Voices
Your truth, or at least how you remember it.
Reaching into the dark, friable, remote, hidden corner of your mind and heart. Universal. Shameless. Soul-baring. Is it terrifying? In a word, yes…
First, I had to completely forget any kind of hiding. Removing the mask and being transparent can exhilarate and paralyze almost simultaneously. As I began writing and listening, I made my own discoveries. Honesty must be foremost. People not only deserve honesty but have built-in radar for bullshit. Even when disagreeing there is respect for standing tall in your own truth. You must do it for the right reasons. Having an axe to grind shows little personal growth and only adds to the ugly. Don't disclose personal information simply for the sake of getting attention. Being open can be beautiful and liberating, but be honest with yourself about your intent. Connecting and relating to others will give you the needed boost in creating a place where people can relate and reflect. You never know what someone will respond to. It can be anything from coconut pie to sharing a smile with your grandmother. You write it because you feel it. No matter how hard or sad. You've not only grown and evolved, and by grace you are still here!
Preparing for the backlash. Not everyone will like and agree with what you have to say, regardless of how eloquent and heartfelt you believe your words are. And with the Internet, prepare for the shocking. Anonymity brings out harsh and unkind criticism. The old saying holds true, if you can't take the heat get out of the kitchen. In my case I've faired really well. The occasional sting is quickly forgotten with heartfelt responses. The overwhelming amount of people who suffer with shame is staggering. The private messages from people who have someone in the LGBT community – a child, grandchild, a sibling, or perhaps just a friend have touched me with openness and trust. It is an honor to feel that something I shared about myself could provide understanding and hope to someone else. Each email can come from a different set of circumstances, but ultimately everyone wants happiness for the person they love.
My process looks anything but like the attached photo, with the exception of empty Red Bull cans. But there is indeed a process. Sitting in the same brown club chair, normally in my running clothes while listening to a self-made 'Farm Stories' play list. My process conjures a feeling of sadness, strength, hope, and inspiration. It pulls me and stretches me in ways that are not always easy, but are always necessary. There can be a kind of conundrum in memoir – you have to sink into yourself in a way that can feel solitary, but you still must connect with the world.
With each Farm Story my voice became clearer. As I slowly began to embrace my voice and celebrate what was unique in me, my voice became stronger. The need to adjust my voice to please others evaporated. The desire to be who I thought I needed to be slowly began to vanish. But I have found that digging down deeper into my own past and self, my world has gotten bigger, not smaller. It's gotten richer, not narrower.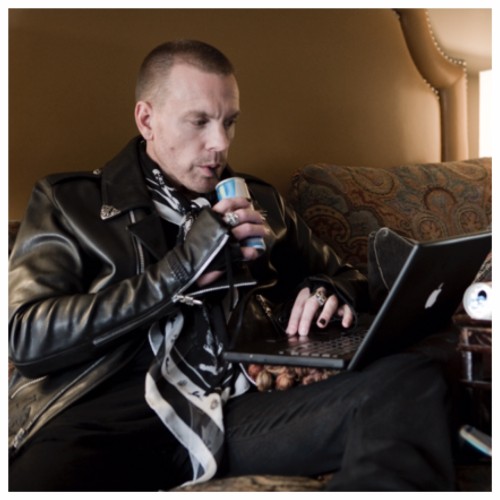 Read More