---
Tongue tied and twisted
It always comes out wrong
Comes out wrong
There's a time bomb ticking
You've only got so long
Got so long
Who's gonna hear your prayers
If you don't, if you won't
Who's gonna sing your song
If you don't, if you won't
-Diane Birch
As it so often does, the universe was working it's magic, though it would be several months before I'd come to connect the dots. I'd heard the name Diane Birch as we had several mutual friends, one of whom brought her to our wedding. This was a magical night. I was marrying the man I had committed my life to. Standing with Jeff, greeting family and friends from every decade of our life together, I found myself looking into Diane's huge, beautiful and bewitching eyes for the first time. I know it's a cliché, but I've always believed eyes truly are the window to a persons soul. I felt an immediate connection with her. Diane would tell me later that she kept hearing from different friends about these guys who were affectionately referred too as 'The Guncles'. Later, she realized that Jeff and I were those "Guncles".
During the wedding, the music trio began to play a slow, haunting and melodic version of Cher's Gypsies, Tramps and Thieves Diane told me that as an artist she hoped to create a moment of impact with her music –to bring a moment of joy, or comfort, or beauty for that listener in that moment.
Though I'd been writing down my thoughts for the past ten years- and searching for more clarity within my writing voice – I often felt like I kept hitting a wall. I hadn't thought about a process that might help pull me inside myself and give me what I needed to push my voice further.  Jeff was traveling on this particular morning, and I'd decided to face the treadmill solo instead of the street. Pulling my I-pod and headphones from the closet I quickly scanned my playlists. Though completely out of character – I've never been a flavor-of-the-moment kinda guy – I found myself looking through iTunes in search of something new. Suddenly, Diana Birch caught my eye. Smiling at the memory of those beautiful, huge bright eyes I hit download and minutes later stepped onto the treadmill. The music filled my headphones and lyrics filled my mind:
Looking through a dark light
Tear this page away
Another side of midnight
With nothing left to say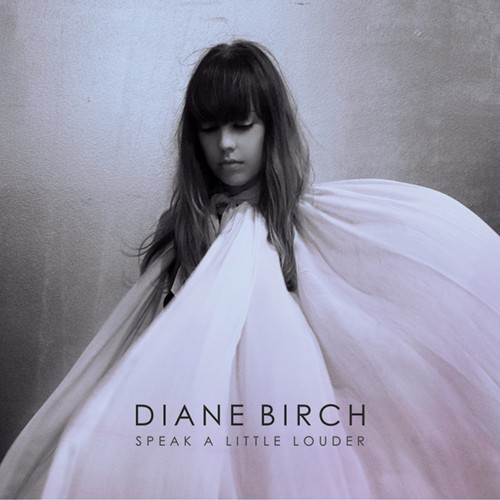 The sound and the words felt so fresh and new, yet there was something very familiar, and old soul about it. Glorious. It had been a very long time since I thought of the word 'glorious' when listening to new music. By the 3rd song, I was lost in my thoughts. Visions from Farm Stories were playing in my mind so vividly I could barely get though my run. Back inside my apartment my thoughts were overflowing. I sat down at the computer, and the keypad could barely keep up. Was this simply a fluke? The following day I returned to the treadmill with Diane Birch and headphones in tow, and it was a repeat performance. If it hadn't have been happening to me I might not have believed the effect someone's voice, lyrics and music could have on another person's creative process. It was as though her voice helped me to open my heart and mind and in response, hear my own. True inspiration. My process was born. Running and listening to Diane Birch became my way. And days turned into months and now into years.
'Speak a little louder' showed me the way to do just that. Diane Birch, as an artist helped create that moment for me through her art. And I'm grateful.
Read More